Coffee Table and Dubai
Coffee tables are increasingly being used in interior design, and they could be employed for functional purposes or only for aesthetic appeal. The many design elements of the space can be brought together by a well-chosen coffee table, which can also be used to set up your cup of coffee or tea. To accommodate homeowners' vast range of tastes, coffee table stores in Dubai propose several designs. There is a coffee table in both traditional and modern styles for any Dubai home or office.
Personalized Coffee Table
When shopping for the best coffee table in Dubai, consider the material, dimensions, finishes, and delivery options. A personalized coffee table may be the ideal choice when looking for a unique piece of furniture that meets their specific needs.
Premium-Quality Material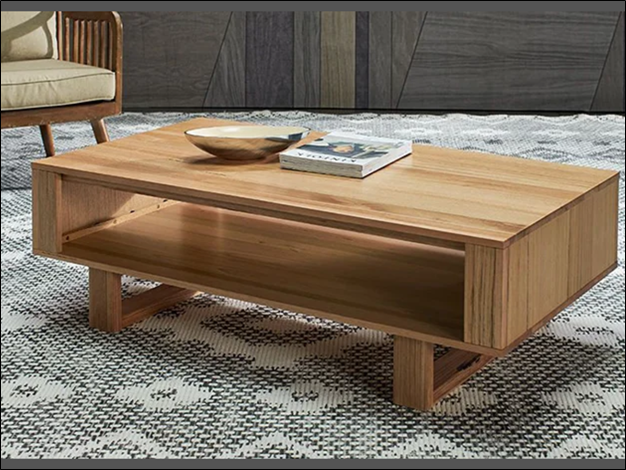 Egger German Board is a highly resilient and adaptable coffee table material. It is manufactured from a moisture-resistant composite wood composition that makes it ideal for use in settings where spills and water damage may be a concern. Being the best coffee table suppliers in Dubai, Design Craft's coffee table's surface and structural integrity won't be harmed. Egger German Board's extremely compact and dense surface is highly resistant to moisture and liquids.
The simplicity of upkeep is one of the significant advantages of utilizing Egger German Board for coffee tables. It is straightforward to clean and maintain due to its moisture-resistant qualities, as any spills can be removed with a damp cloth. Egger German Board coffee tables are a handy, low-maintenance option for households and companies. Unlike traditional wooden coffee tables that may need frequent polishing or refinishing and preserve their appearance and finish for a long time.
Dimension
Being an exceptional office furniture store in Dubai, we ensure that your coffee table fits nicely in your space and harmonizes with the other furniture items; it is essential to select the appropriate size. A coffee table's size and shape can significantly impact how a room looks and feels as a whole. The size of your space and its furnishings are, therefore, crucial factors to consider when choosing a coffee table.
It's crucial to consider the coffee table's length and height when choosing the right size. The coffee table should match the length of your seating area. Select a coffee table roughly two-thirds the length of your sofa or seating area as a general rule of thumb. It will make it easier to ensure the coffee table is big enough to be helpful without taking up too much room.
Another critical factor that makes the coffee table the best office furniture in Dubai is its height. Ensure the coffee table should be the same height as your sofa or chair's seat, making it more likely that the coffee table will be a convenient size. It might be uncomfortable to use and take away from the room's aesthetic if the coffee table is excessively high or low, opt for consultation.
Finish
Design Craft's alluring and aesthetic finish make them the renowned coffee table movers in Dubai. We know how well it blends into the décor of your room, that's why we incorporate style and elegance to your area because it may offer texture, color, and personality to the room.
Numerous factors to consider when choosing a finish for your best coffee table, such as color, texture, and durability. Coffee tables have various finishes, including unfinished wood, high-gloss lacquer, matte, and metallic treatments. Each finish has unique qualities that let you opt for one that best matches your personal preferences for style and the overall appearance and feel of your room.
Multiple Locations Delivery
Design Craft is an office furniture supplier in Dubai, Abu Dhabi, Sharjah, and Ajman; being the maker of the best coffee table; the shipping and installation services are free. We also offer a quick lead time of 7 to 10 working days upon payment.
Conclusion
Design Craft offers office furniture in Dubai with specialist solutions and access to various coffee table designs, including conventional and contemporary styles. Home owners and employers have options to grab high functionality coffee tables that are not only durable pieces of furniture but being sold by the pioneer office furniture mover in Dubai.