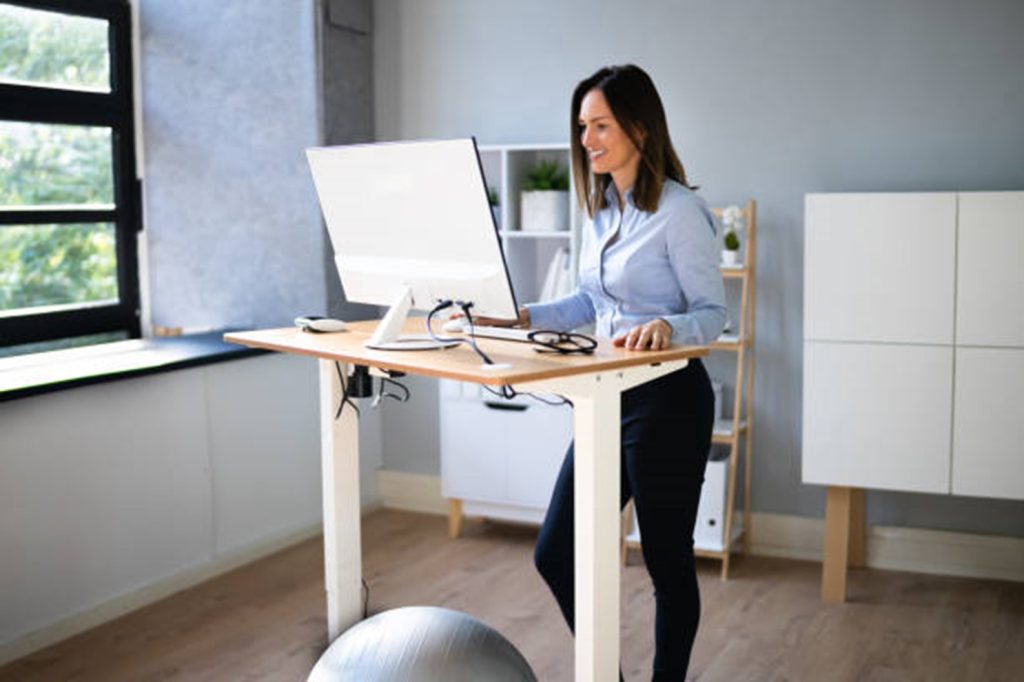 Find the best height-adjustable desk manufacturers and suppliers in Dubai who support a productive and healthy work environment. Discover the advantages, characteristics, and factors when choosing height-adjustable desks for your workspace.
Introduction
It is critical to consider your staff's individual demands when choosing the best height-adjustable desk suppliers in Dubai for your company. In this thorough guide, we'll review the essential considerations for selecting the ideal adjustable desk for the wellness of your employee. We will check these desks' height range, noise levels, mobility, and health advantages and enlighten you about Dubai's leading suppliers and distributors of desk stores so you can make a wise yet practical choice for your office furniture requirements.
Height: Choosing the Right Fit
Consideration of the height of the adjustable desk's range is essential. Although we suggest a range of 22.6" to 48.7", it is crucial to consider the users' height and their unique needs. Being the pioneer in office furniture in Dubai, Design Craft is Dubai's fantastic desk mover— selling top-notch adjustable desk heights in a wide range of sizes.
Height-Adjustable Desk for a Quiet and Effective Workspace
The noise generated by the height-adjustment system could significantly impact employee productivity and satisfaction. Therefore, It is crucial to chooseoffice furniturethat offers ergonomically adjustable workstations. which are not only quiet but also allow workers to use them without disturbing others in the workplace.
Convenience and Functionality in Movement Ease
Design Craft is the best office furniture in Dubai; theirdesks with changeable heights have various raising and lowering options, from manual cranks to pneumatic and electric lifts. Electric or pneumatic lifts are suggested for an easy, quiet experience. These technologies make modifications simple and painless, enabling a seamless change from sitting to standing.
Benefits of Height-Adjustable Desks for Health
Your staff will gain many health advantages from purchasing height-adjustable desks, increasing their productivity, well-being, and general contentment. Let's examine a few of these benefits:
Promotes Heart Health
Extended periods of sitting might cause "good cholesterol" (HDL), which is essential for heart health, to drop. Design Craft proposes practical height-adjustable desks to assist in maintaining healthy HDL levels by adding standing breaks throughout the workplace, lowering the risk of heart disease and stroke.
Enhances Muscle Vitality
Prolonged sitting can cause bone deterioration and muscle atrophy. The height-adjustable desk increases the use of the leg muscles more frequently, improving the health and vitality of the musculoskeletal system.
Back, knees, and ankle protection A balanced workload between sitting and standing is encouraged by the adjustable desks, which ease the excessive strain on the back, knees, and ankles. It lessens pain and possible damage in these locations.
Reduces the Risk of Long-Term Illness
Extended periods of sitting are linked to several health problems, such as high blood pressure, chronic fatigue, back problems, and a higher risk of Type 2 diabetes. Deskswith height adjustments reduce these dangers by promoting movement and active working positions.
Why Opt for a Height-Adjustable Desk?
Such desks have many advantages for your workplace, including better posture, more calorie burn, decreased lower back discomfort, and enhanced circulation. According to studies, after using the best height-adjustable desks for a year, almost half of the users experienced less neck, shoulder, and upper back pain.
A Height-Adjustable Desk Can Help You Get More Done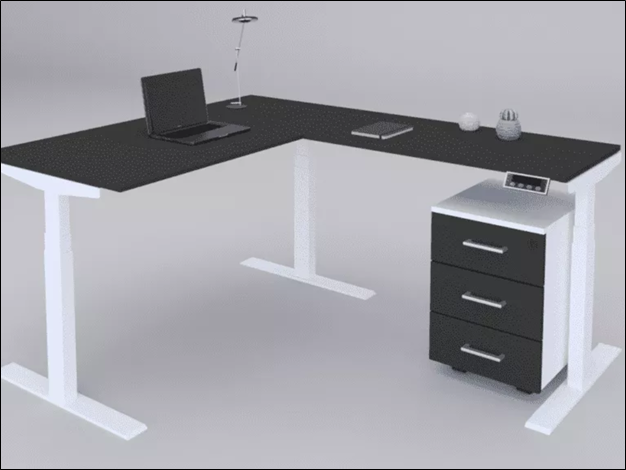 You may complete various jobs with a pragmatic adjustable desk from making calls and researching to sending emails and brainstorming. You can achieve more strenuous chores without getting tired as you steadily increase your stamina for standing. A smooth transition between sitting and standing is made possible by Design Craft who are the best height-adjustable desk suppliers in Dubai, enabling maximum comfort and efficiency.
The Effect on Your Back and Neck
According to studies, standing workstations can reduce lower back and neck pain by up to 32%. Standing desks encourage improved posture and reduce neck and lower back stress, which enhances the working environment and makes it more pleasant.
Conclusion
Investing in the height-adjustable desks can significantly improve your office environment, leading to enhanced employee well-being and productivity. Height-adjustable desks offer several benefits, including positive impacts on heart health, muscle vitality, and long-term illness prevention.