Transform Your Workplace with Design Craft's Quality Office Furniture in Dubai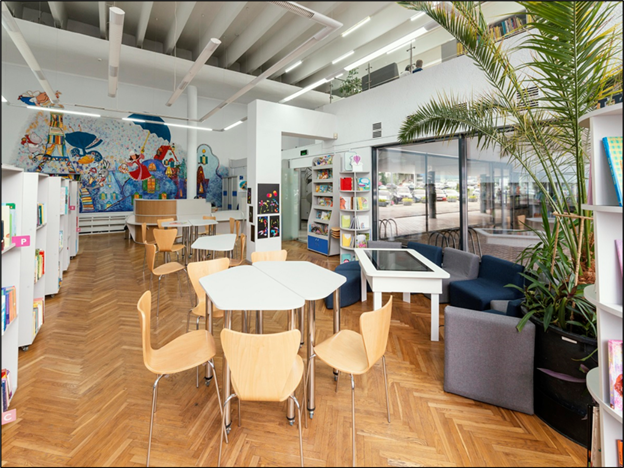 Office workstations have become indispensable to contemporary workspaces as the workplace landscape has changed. They now considerably increase worker comfort and productivity; they are more than just places to sit and work. The correct workplace workstation can improve attention, boost output, and reduce employee stress. Purchasing office workstations from a respected manufacturer of office furniture is crucial, such as Design Craft in Dubai, which produces cutting-edge furniture and creates interior design projects.
By understanding the relevance of furniture in workspaces, Design Craft's office furniture in Dubai has been known to transform businesses completely. Their modern designs have assisted companies in giving employees the workspace of their dreams, improving productivity. The product selection of Design Craft, which has multiple office furniture outlets in Dubai, includes everything from chairs to desks to walls and much more.
The product's high quality is a crucial advantage of purchasing office workstations from Design Craft's office furniture suppliers in Dubai. You can depend on Design Craft to provide you with long-lasting, long-lasting items that will serve you well. They have the knowledge to guide you in selecting the best office furniture in Dubai for your unique requirements.
Customized Office Workstations: Tailored to Fit Your Unique Business Needs
Another benefit is the availability of a wide range of designs while purchasing office workstations from Design Craft's office furniture stores in Dubai. They provide various products in traditional, modern, and contemporary designs. Thanks to the diversity, you can choose something that matches your office decor and the type of work you conduct. Additionally, they offer specially made office workstations that can be adjusted to suit your office layout and your staff's requirements.
Office Furniture Bliss: Get Affordable, High-Quality Workstations
You can be sure you're getting good value for your money when you purchase office workstations from Design Craft. Their high-quality goods are well worth the investment, and they offer reasonably priced office furniture in Dubai. They also provide post-sale services, such as office furniture movers in Dubai that can assist you in moving your office furniture when the time comes.
There are a few suggestions to consider while purchasing office workstations from Design Craft. It is crucial to consider the size of your office space, and your office workstation should fit in the area without being too crowded or obstructing the pathways. Second, consider the person's needs and your work type, enabling you to choose the ideal office workstation style for your space.
There are numerous factors involved when choosing a desk for your office. Modern furniture manufacturer and interior designer Design Craft in Dubai offers a variety of specialized workstations that may be tailored to your specific requirements.
Design Craft offers straight and L-shaped workstations that may be modified to match your workplace space, so choose the best configuration. Select the format that will work best for your office based on the available space and the number of employees using the workstation.
Material quality
The workstation's construction material should also be taken into account. Egger German Board, which is renowned for its toughness and durability, is used by Design Craft. This material guarantees that the workstation can withstand everyday use and last you a long time.
Color options
There are over 100 color options available for Design Craft's workstations, so you can select one that matches the aesthetic and style of your office. Choose a color that complements the interior color design of your office.
Wire management
A messy work area can be distracting and hurt productivity. Design Craft provides wire managers and grommets for each desk to maintain a tidy and organized workspace.
Free design consultation
A free design consultation with Design Craft's knowledgeable design team is available. Utilize this service to guarantee that the workstation satisfies your unique requirements and is tailored to fit your business environment.
Warranty
Another crucial factor to take into account is the guarantee for the workstation. With a 5-year warranty from Design Craft, you can depend on the workstation for a long time without worrying about repairs or replacements.
Delivery and installation
In Dubai, Abu Dhabi, Sharjah, and Ajman, Design Craft provides installation and delivery services without charge. Ensure that the workstation can be installed and delivered to your office within 7 to 10 working days after payment.
Conclusion
Modern businesses must have an office workstation, so purchasing from reputed Dubai office furniture providers is critical. Design Craft provides a selection of premium office furnishings that can increase worker focus, comfort, and productivity; and also offer after-sales services like office furniture movers in Dubai to simplify your office relocation.