If you want to make sure that your meetings run well and productivity is increased, the conference table is an important factor to take into account.
The round conference table is one piece of furniture that is almost usually the focal point of any conference or gathering. The one you choose might have a big influence on how you run your company meetings.
Millions of aspects of industry labor have altered during the past 20 years. From choosing briefcases and donning power ties to utilizing cellphones and sending emails, trends come and go. One thing, though, is constant despite all of these changes: how people meet. The only viable alternative is a conference table.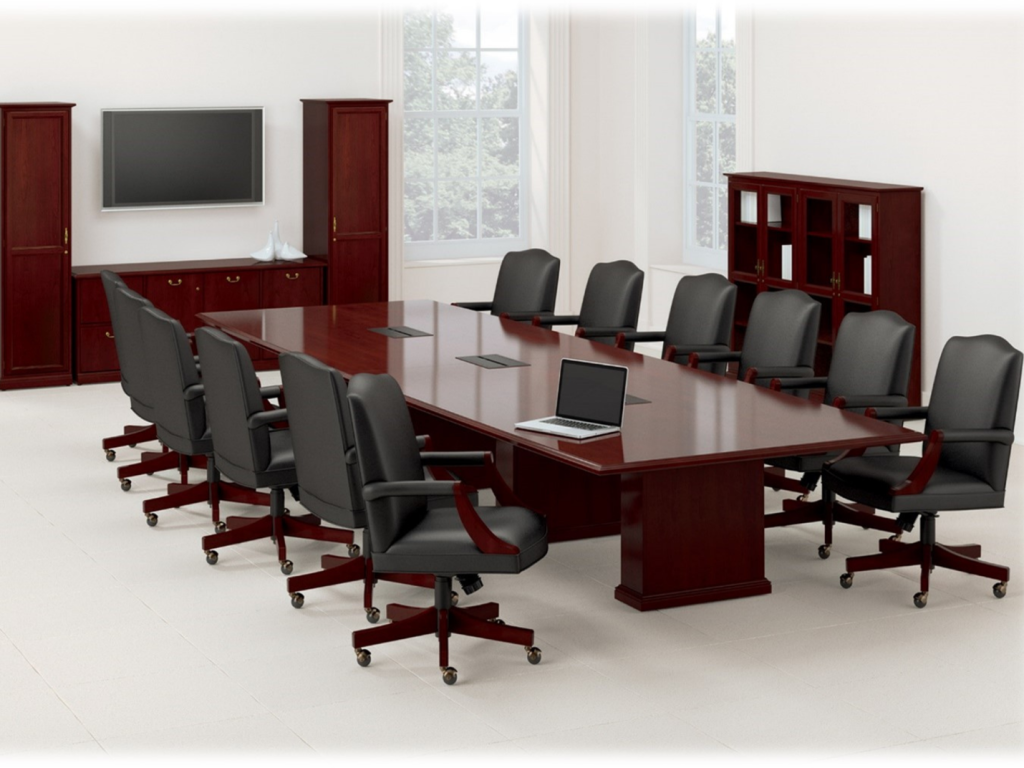 Why do offices have conference tables?
The days of holding meetings at hotels are long gone since social conventions have changed. Is it acceptable for a firm to have its meetings anywhere other than the lavish conference room at the office? Despite the fact that the ongoing worldwide pandemic has caused some changes in the situation, all businesses are now open as usual, and enterprises have begun to recover. To escape the crowded offices, the majority of them choose to meet their clients at their tables in the style of a diagonal executive assembly.
Possibility to save money
You do not need to make a reservation for your business meeting if your company or workplace has a chic conference table. Therefore, if you need to schedule a business conference and are looking for some of the top hotels or rental spaces, it will add to your company's expenses. To accommodate your employees, you must have a large conference table.
Provides a versatile conference room
As is common knowledge today, social distance is essential. You must take care of this issue even if you are setting up a business meeting. Therefore, be sure to get a conference table with lots of additional space so that attendees may practice distance. It provides adequate room to be regarded as the ideal option for your business meetings.
Comfy and cozy feel in the conference room
It is the ideal piece of equipment to boost the appeal of your office's interior design. A contemporary conference table is a great investment since it has capabilities that make it a dynamic object for users in many ways. Due to its solid and robust construction, coated design, rust-free technology, and low weight and portability, it is also easy to maintain. These are made with premium materials.
The executive joint table installation is unparalleled in quality. High-quality wood or other materials are offered as a completely safe option. For your usage, it is delicate and gentle. It fits your workplace furnishings better than anything else. A high-quality conference table is made with contemporary demands in mind.
Enhances the perception of your company
Do you intend to decorate your office with suitable furniture? Your new workplace requires current innovation. It will help your company's image in front of potential clients if your conference room has a high-quality table. You'll engage with clients more calmly if you sit in the waiting area before a meeting in a comfortable setting. The joint president table is simply categorized and has lovely decorations, which transforms the conference room into a wonderful setting. The area is perfectly lit thanks to the fashionable furniture designs.
Provides every member with the ideal place to sit.
It seems impressive. A comprehensive and roomy office workstation table that has a lengthy laminated surface is delightfully lovely; the sturdy laminated wood will make it the item of your desire. Simply use the collection to decorate your workspace.
Bottom line
Industries, factories, workshops, schools, offices, and other commercial establishments all require furniture. Purchasing a strong conference table constructed of lasting materials is essential. Various goods are available for purchase online. These have a distinctive design. These tables are crucial since they are the only thing you need in order to set up the ideal conference space in your company, so we cannot disregard their significance. You have previously read about the additional advantages of having these tables in your office. Make sure your upcoming meeting is held at a Hi5 conference table, which encourages innovation and guarantees efficiency. Explore our collections or transform an item into a bespoke design that ideally suits your requirements. If you want to get started, get in touch with us right away, and we'll assist you in locating the ideal table for your team and your workspace.