When it comes to setting up your workspace, choosing the right Office Workstation Table is essential for creating a comfortable and productive environment. You wouldn't believe the variety of workstation table styles available. It has become more crucial that the workstation tables "speak sense" to the area as office design has become more significant; people want their workspace to reflect their identity and the type of work they do.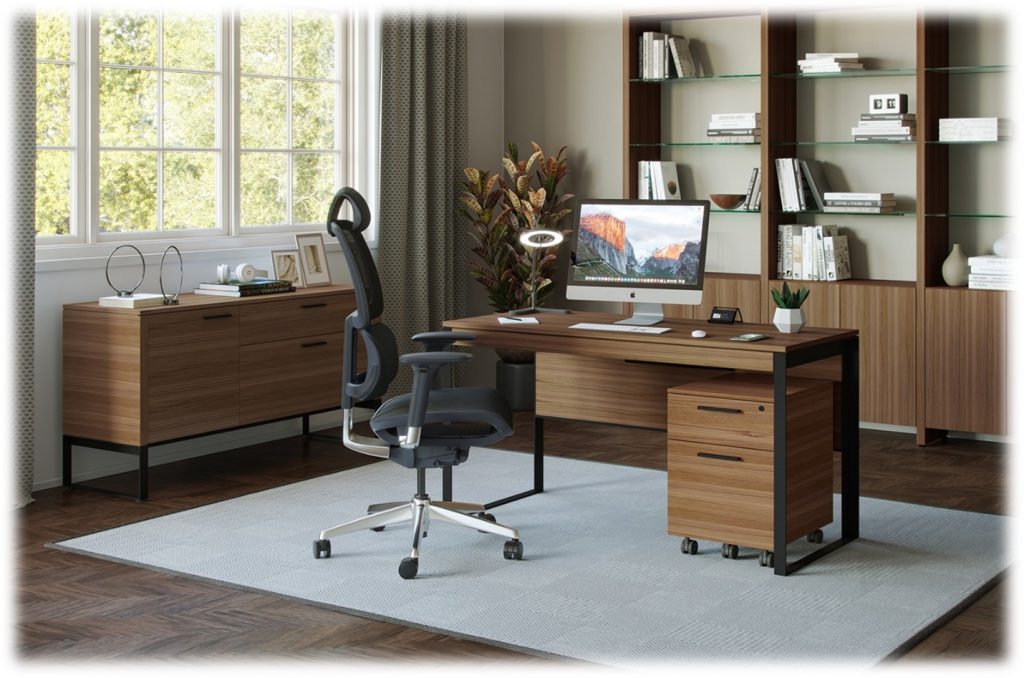 Design Craft carries a wide selection of workstation tables to help you discover the perfect ones for your area (https://www.designcraft.ae/product-category/desk/workstation/). Additionally, we've developed this helpful guide that walks you through the five crucial considerations to make when searching for tables to place in your office.
Consider the Size of Your Space
Before you start shopping, it's important to consider the size of your workspace. You'll want to choose a workstation table that fits comfortably in your space, leaving enough room for you to move around and work efficiently. If you have a small space, look for a compact workstation table that doesn't take up too much floor space.
Evaluate Your Work Needs
Your workstation table should be designed to meet your work needs. If you spend a lot of time typing on a computer, look for a workstation table with a keyboard tray that can be adjusted to your preferred height. If you need space to store files, books, or other materials, look for a workstation table with built-in shelves or drawers. Naturally, your workplace must appear nice, and the tables play a significant role in that. Staff mood benefits from working in a cosy, stylish, and competent environment. (and helps recruitment by making your office look like a place people want to work). Customers need to see high-quality furnishings in order for them to perceive your business favorably.
Therefore, the design of the table in your workplace is crucial. For the majority of workplaces, this means a classy, warm version of simplicity with purposefully subdued tables adding crisp, clear lines to the architecture. Frequently, in order to give the room personality and character, this is joined by vibrant or stand-out seats.
Consider Your Preferred Style
The style of your workstation table can have a big impact on the look and feel of your workspace. Choose a style that fits your personal taste and the overall aesthetic of your home or office. If you prefer a modern look, consider a sleek and minimalist workstation table. If you prefer a traditional look, look for a workstation table made from solid wood.
For instance, conference and meeting tables are among the most crucial components of workplace furnishings. These serve as the focal points of the workplace; place them in the important conference areas where all significant decisions, both internally and with customers, are made. They should be able to easily accommodate as many people as they can while still making an impact (and being impressive). Because of this, it's critical to pick a workstation table that complements the area, whether it's a long, rectangular one for a typical meeting room or, for smaller areas, a circular or square table to make the most of the available space. Take the time to make sure you'll be able to maximise the function of your table in whatever setting you place it (https://www.designcraft.ae/product-category/desk/workstation/) as we carry a wide variety of different tables to suit all of these needs and styles.
Look for Quality Construction
Your workstation table should be built to last. Look for an office table in Dubai made from high-quality materials that can withstand daily use. A sturdy metal frame or solid wood construction are both good options. Also, check to make sure that the table is easy to assemble and comes with clear instructions.
Set a Realistic Budget
Office Workstation tables can range in price from budget-friendly to quite expensive. Set a budget that is realistic for your needs and stick to it. Keep in mind that a more expensive table may be worth the investment if it is made from high-quality materials and designed to meet your specific work needs.
In conclusion, finding the perfect workstation table for your needs can make a significant difference in your productivity and overall satisfaction with your workspace. By considering the size of your space, evaluating your work needs, choosing your preferred style, looking for quality construction, and setting a realistic budget, you'll be able to find a workstation table that suits your needs and enhances your workspace. Remember, a comfortable and functional workstation table can help you work more efficiently and comfortably, leading to better results in your work. With these tips in mind, you'll be well on your way to finding the perfect workstation table for you.